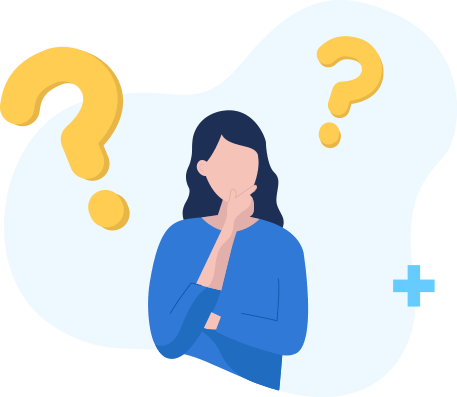 "Talk to a Doctor" is an online triage service that allows users to get a second medical opinion from a licensed doctor or healthcare professional. This service can be accessed through the "Talk to a Doctor" mobile app or webform.
To use "Talk to a Doctor", simply fill out a webform or use the mobile app to describe your medical concern and provide relevant medical records or test results. A licensed doctor or healthcare professional will then review the information and provide a second opinion within a designated timeframe. You can learn more about how to send a question with a webform here.
Yes, "Talk to a Doctor" is a reliable platform to consult an online doctor. Our healthcare professionals are thoroughly verified, and we take the privacy and security of your information seriously. The service offers prompt responses, and you can evaluate the quality of the consultation at the end of each session.
Yes, you are fully anonymous when using the app. However, if you use the webform to receive an answer from the doctor, we need to save your email to notify you about the response. Rest assured that your email address will be kept confidential, and the doctor cannot see it.
Yes, "Talk to a Doctor" takes the privacy and security of user information very seriously. All information provided through the app or webform is confidential and stored securely.
Unlike many platforms of this type, SynappseHealth does not allow every doctor to answer questions. The specialists working with us are thoroughly verified to ensure the best response quality.

We are not just a platform connecting patients and medical professionals - we provide a complete service. Questions are not answered by random doctors, but rather by those carefully chosen by us and with whom we have signed contracts.

At the end of each consultation, you can evaluate the answers. We analyze each case, and we are constantly improving the quality of our services.
No, the second opinion provided by "Talk to a Doctor" is not a substitute for seeing a doctor in person. Users should always consult with their primary care physician or healthcare provider before making any medical decisions.
"Talk to a Doctor" can provide a second opinion on a wide range of medical concerns, including but not limited to:

General Medical Inquiries, Cold and Flu Symptoms, Respiratory Infections, Skin Rashes or Allergies, Headaches and Migraines, Gastrointestinal Issues (e.g., Indigestion, Diarrhea), Urinary Tract Infections (UTIs), Reproductive Health Concerns, Mental Health Questions (e.g., Anxiety, Depression), Chronic Conditions Management (e.g., Diabetes, Hypertension), Prescription Medication Questions, Sports Injuries and Minor Traumas, Sleep Disorders and Insomnia, Nutrition and Diet-Related Questions, Insect Bites or Stings, First Aid Guidance, Pre and Post-Surgery Advice, Vaccination and Immunization Queries, Menstrual Cycle Issues, Dental Health Concerns, Eye or Vision Problems, Eczema or Psoriasis Management, Injuries from Minor Accidents (e.g., Cuts, Bruises).
We guarantee a response within 24 hours of making a payment. As active physicians work on the answers, the average expected time ranges from several minutes to several hours.
The cost of "Talk to a Doctor" is $16.99 per question to a doctor, although prices may vary based on the type of the question. Your payment covers the entire consultation until completion. There are no free options, but we also offer a lower-cost option to get information from our "Medical Assistant Bot."
Currently, "Talk to a Doctor" does not have the capability to prescribe medication or issue medical dismissals. Our service provides second opinions and medical advice, but we are unable to fulfill prescriptions or provide medical excuses due to the anonymous nature of the platform.

However, we are continuously working to enhance our services, and in the future, we plan to offer additional features that may include prescription fulfillment and medical dismissals.
Absolutely! We have a built-in feedback gathering feature in our apps and webform. Your feedback is essential for us to improve our services and provide the best possible experience. Additionally, we encourage you to leave us a review on the App Store or the Google Play Store to help others learn about your positive experience with "Talk to a Doctor".
If you have any problems with the mobile application, please use the help and support form - the icon in the upper right-hand corner on the main screen. In case of problems with the web form, you can send information via link - remember to use the same email address as when sending the question (or enter it in the message).
Do you have more questions? Contact us