How does it
work?
1

Symptoms

Write down all symptoms as soon as they appear. Never again should you use your memory to get this information during medical appointments.

1

Doctor's appointments

Write down diagnosis, medications, and recommendations. Describe how satisfied you were with the visit.

1

Document the course of treatment

Good health documentation will greatly help doctor to make correct diagnosis and prescribe drugs in the future.

1

Medicines

Monitor all medications you take, record the time of taking and their dosage.

1

Vaccinations

Take notes about all vaccinations you have received.

1

Always have everything at hand

On your phone, available whenever and wherever you need it.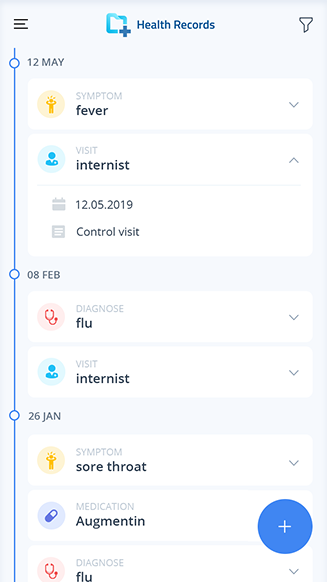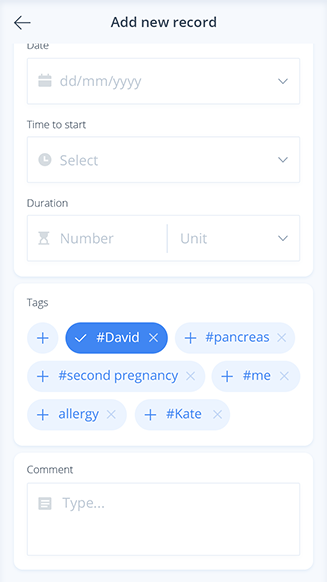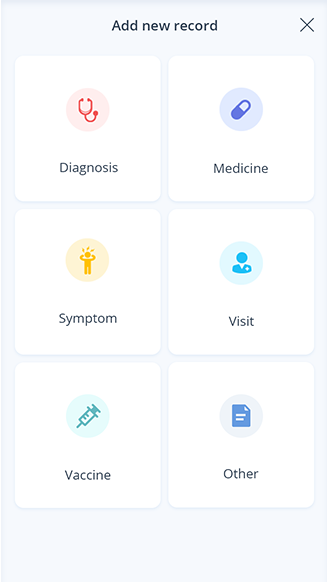 Features:
Convenient timeline
Thanks to the chronological presentation of your information on the timeline, you will be able to easily find the data you are interested in and analyze your health condition day by day.
Tags
Add your own tags that will allow you to organize the Health Records according to your needs and individual preferences. Thanks to tags finding the information you are looking for has never been easier.
Numerous data types
For each type of data we have assigned necessary parameters and an individual icon which allows to maintain the readability of the information.
What our customers

are saying
I've tried using several systems to store all of my medical data but I stopped using them after a while, until SynappseHealth. Here everything is intuitive and the design is top notch!
I do a lot of blood work so I have to control my results because they determine how many drugs and which ones I take. The ability to view all of the data from various laboratories and see how it changes over time has changed the way I care for my health.
I'm a young mother and I spend so many hours online searching for information but I never know if it's reliable. SynappseHealth ensures that their content comes from doctors. There is also the possibility of a direct chat which has helped me a lot!